Mara Nicosia on Syriac monastic schools
Written by Paweł Nowakowski on Saturday, January 22, 2022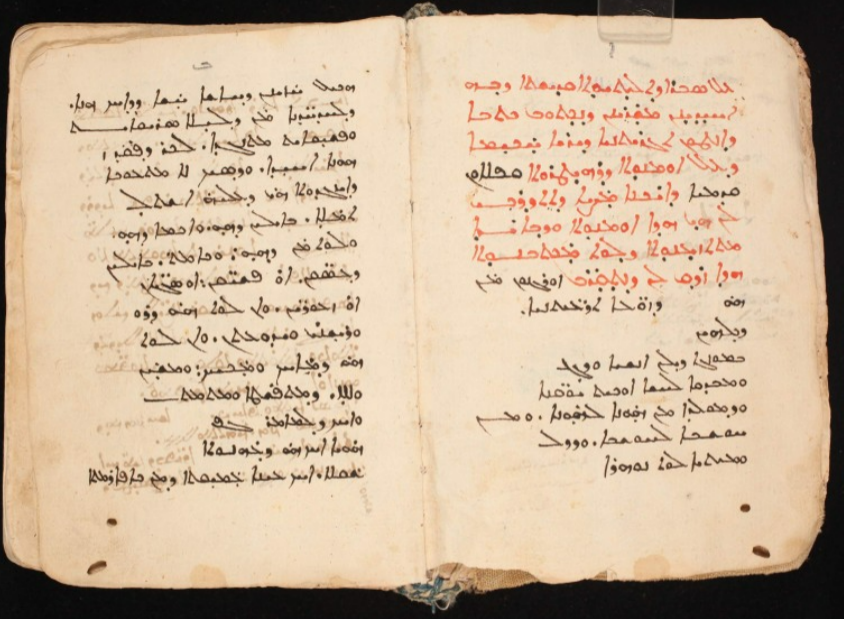 On Thursday, 27 January 2022, our project is hosting another guest speaker! Mara Nicosia (Universiteit Gent) will give a talk titled: "Syriac monastic schools and the teaching of rhetoric".
Since education was crucial for the spread of languages and varieties of a given language, and could subsequently result in different preferences for language choices, this will give us a new insight into one of the fundamental questions behind our project.
Abstract: "This talk is organized in three parts: the first section addresses the cursus studiorum offered in the Syriac-speaking Late Antique world, with a specific focus on the organization of monastic schools, their staff, and their relationship with the "wisdom of the Greeks" that was taught between their walls; the second part, on the other hand, revolves around the rhetorical teaching specifically, and puts together the extant scanty sources in order to reconstruct what the rhetorical teaching probably looked like in Syriac Christian schools. The third and last section focuses on the figure of the monk and teacher of rhetoric Antony of Tagrit (second half of the 9th cent.), who is the author of the only extant Syriac handbook of rhetoric."
The talk will be hosted as part of the Warsaw Late Antique Seminar, and will be live-streamed via Zoom (Thursday, 27 January, 4:45pm CET). Those who would like to obtain a Zoom link should contact Paweł Nowakowski or Robert Wiśniewski. Everyone is most welcome!